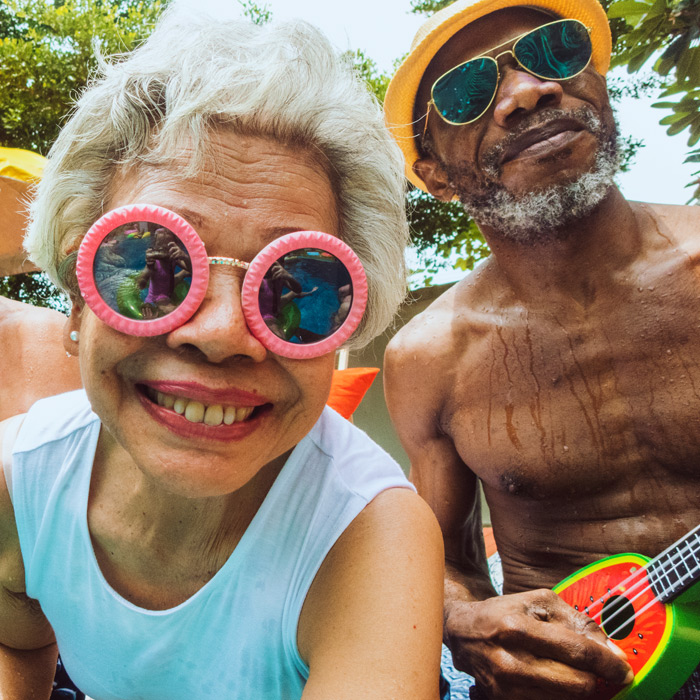 Health and Wellness.
ur wellness instructors are part of your community. They know you – your likes, dislikes, habits, routines and needs. Beyond that, they work hand-in-hand with our certified physical therapists.
Wellness classes and personal and group training sessions are available 7 days a week. So join in and help keep your body as strong as your spirit.
(and Happiness)
Full body dance workout in the pool. All levels welcome.
For those who would like to experience yoga, but getting on and off the floor is challenging, this class is ideal. All levels welcome. Residents will be guided gently through yoga postures while sitting on a chair, with a special focus on breath and alignment.
Learn the fundamentals of a solid gym workout and refine your skills. All levels welcome.
These functional stretches add maximum flexibility to your body. All levels welcome. Benefits include increased mobility, flexibility, coordination, and body balance.
This aqua class focuses on using the water as resistance to build cardiovascular endurance, while being gentle on your joints. All levels welcome.
Become more mindful, create bi-lateral brain function, and relax. All levels welcome.
Start your day by taking time for yourself and resetting your mind. Utilizes breathing techniques and mindfulness meditation. All levels welcome.
Improve total body flexibility. All levels welcome.